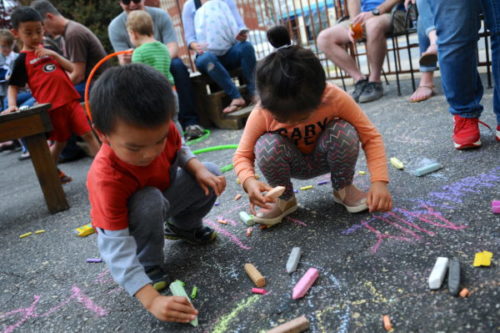 Where will Little Athens be located?
Somewhere in Clarke County. It's not a secret, it's just that we don't know yet.
Are you hiring?
A: Not yet, but please check back soon if you're interested in working with us.
Is Little Athens a non-profit?
A: Yes, Little Athens is a 501(c)3 federally recognized non-profit organization. Your donations are tax-deductible.
Can I donate old toys, an obscure antique, or an unused computer?
At the present, Little Athens doesn't have a physical space or a place to store in-kind donations. Currently, our greatest need is financial support through contributions from individuals and business within our community. Contact us for more information!
Is this going to be like a children's museum I once went to in (insert city name here)?
We guarantee that it will be the coolest children's museum Athens has ever seen.
When will Little Athens open?
We don't know yet! But we'll *definitely* tell you when you do know.
Can I buy a yearly membership?
Yes! That option will be available soon.