Little Athens has teamed up with Zombie Farms to rai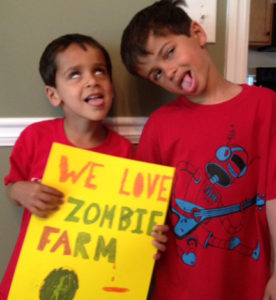 se money by selling early bird tickets!
WHAT is Zombie Farms? 
It's similar to a corn maze but with full theatrical sets in the woods and over 60 actors, playing, well, ZOMBIES. Zombie Farms definitely plays up the "scary" but their focus is always overall family entertainment. The families of the Athens community have come to love visiting Zombie Farms on those cold October weekend nights. Check it out here!
HOW do my tickets help Little Athens?
It's easy! Buy advance early-bird tickets to a great local event. Tickets are $20 if you buy NOW (saves up to $5 off gate price)
Buy online August 1-31: www.ZombieFarms.com/tickets/
Be sure to type "Little Athens" when you checkout
Little Athens receives $5.00 per ticket sold!
Tickets are valid October 13 or 14 at Zombie Farms.